The Ultimate Guide to Healthy Lunch Options at Joya Kitchen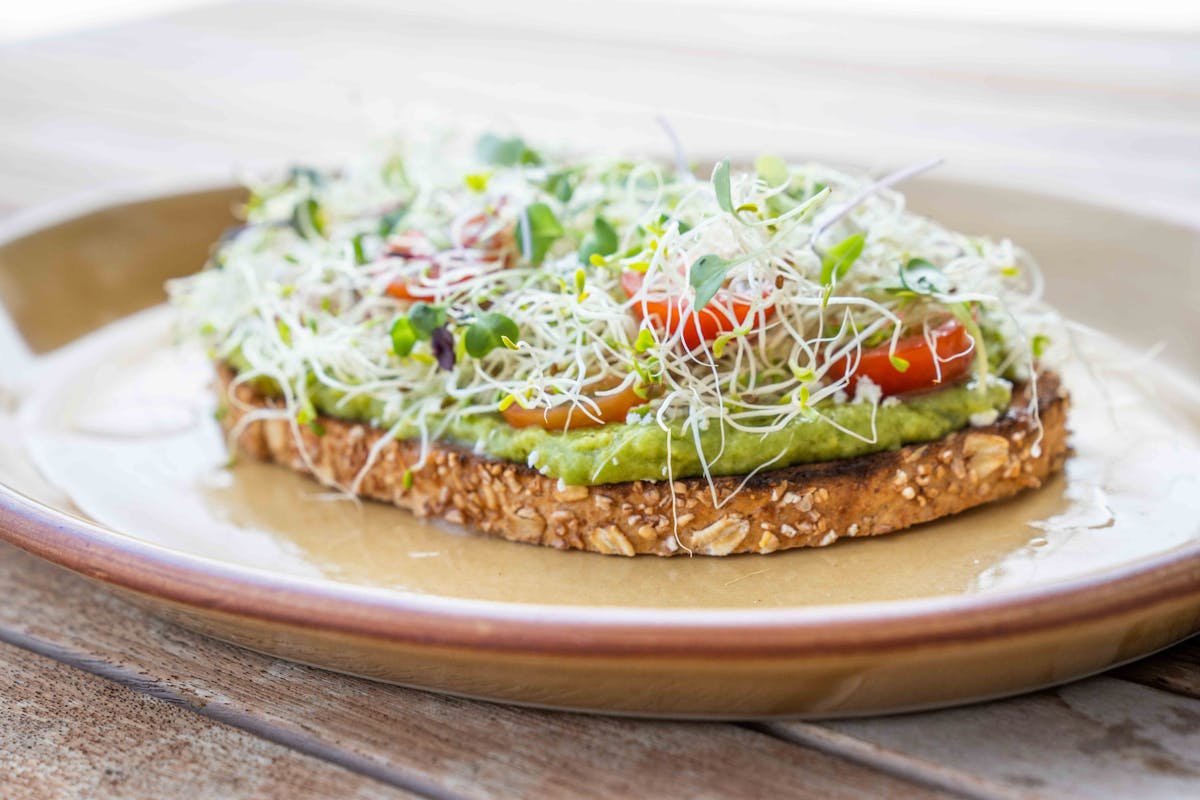 In our fast-paced lives, finding a healthy lunch option that doesn't compromise on taste can be a challenge. At Joya Kitchen, we understand the importance of nourishing your body with wholesome ingredients while indulging in mouthwatering flavors. Join us on a culinary journey as we explore the world of healthy lunch options that will leave you feeling energized and satisfied.
Embracing Nutritious Delights for Lunch
When it comes to crafting our healthy lunch menu, we prioritize fresh, locally sourced ingredients that are packed with nutrients. From vibrant salads to nourishing bowls, we have carefully curated a selection of dishes that cater to various dietary preferences and restrictions.
Energize Your Day with Our Superfood Salads
Indulge in a burst of freshness with our selection of superfood salads. Our chefs have combined a variety of nutrient-dense ingredients to create vibrant salads that tantalize your taste buds while fueling your body. From the tangy Kale Quinoa Salad to the refreshing Mediterranean Chickpea Salad, each bite is a symphony of flavors and nutrients.
Nourishing Bowls for a Satisfying Lunch
Experience the perfect balance of flavors and textures with our nourishing bowls. Packed with wholesome grains, lean proteins, and a colorful array of vegetables, our bowls are designed to provide a fulfilling and nutritious lunch option. From the protein-packed Teriyaki Tofu Bowl to the hearty Mediterranean Grain Bowl, each bowl is a complete meal that will leave you feeling nourished and ready to conquer the rest of your day.
Crafting Flavorful Vegetarian and Vegan Options
At Joya Kitchen, we believe that healthy eating should be inclusive and enjoyable for everyone. That's why we have dedicated a section of our menu to cater to vegetarian and vegan preferences. Our skilled chefs have masterfully crafted dishes that celebrate the beauty of plant-based ingredients without compromising on taste.
Vegetarian Delights Bursting with Flavor
Vegetarians will delight in our selection of dishes that showcase the versatility of plant-based ingredients. From the rich and creamy Truffle Mushroom Risotto to the hearty and satisfying Lentil Shepherd's Pie, our vegetarian options are a testament to the fact that meatless meals can be both nutritious and incredibly delicious.
Vibrant Vegan Creations for a Plant-Powered Lunch
Our vegan offerings are a celebration of vibrant flavors and wholesome ingredients. Indulge in the culinary artistry of dishes like the flavorful Chickpea Curry Bowl or the refreshing Vegan Caesar Salad. Each dish is a testimony to our commitment to providing plant-powered options that nourish your body and delight your taste buds.
Creating a Wholesome Lunch Experience at Joya Kitchen
At Joya Kitchen, we not only focus on the quality of our ingredients but also on providing a comfortable and inviting atmosphere. Our warm and welcoming space is the perfect setting to enjoy a leisurely lunch while savoring the flavors of our nutritious offerings. Join us and experience the joy of a wholesome lunch that nourishes both your body and soul.
Conclusion: Elevate Your Lunch Experience with Joya Kitchen
When it comes to finding a healthy lunch that satisfies your cravings without compromising on nutrition, Joya Kitchen is your ultimate destination. Our commitment to using fresh, locally sourced ingredients shines through in every dish we serve. From superfood salads to nourishing bowls and vegetarian/vegan delights, our menu offers a wide range of options to suit diverse preferences.
Join us in our warm and inviting space, where you can enjoy a leisurely lunch that nourishes your body and delights your taste buds. Experience the joy of savoring wholesome flavors, knowing that each bite is contributing to your overall well-being.
Make your lunchtime a truly satisfying and nourishing experience by choosing Joya Kitchen as your go-to destination for healthy and delicious meals. Elevate your lunch break and embark on a culinary journey that celebrates the art of nutritious dining.
Visit our website or stop by our restaurant to explore our lunch menu and discover the flavors that await you at Joya Kitchen. Your body and taste buds will thank you!
FAQs
Are there gluten-free options available for lunch at Joya Kitchen?
Absolutely! We understand the importance of catering to various dietary needs. Our menu includes gluten-free options that are equally delicious and nutritious. Just inform our friendly staff about your dietary preferences, and they will guide you in choosing the perfect gluten-free meal.
---
Can I customize my lunch order to suit my taste and dietary restrictions?
Yes, we are happy to accommodate your preferences and dietary restrictions to the best of our ability. Our knowledgeable staff will work with you to customize your meal and ensure it meets your specific needs. Just let us know your requirements, and we'll create a personalized and flavorful lunch experience for you.
---
Does Joya Kitchen offer takeout or delivery for lunch?
Yes, we offer convenient takeout and delivery services for our lunch menu. If you're unable to dine in at the moment, you can still enjoy our healthy and delicious options in the comfort of your home or office. Simply place your order through our website or give us a call, and we'll take care of the rest.
---
Are the ingredients used at Joya Kitchen organic and locally sourced?
We take pride in sourcing the freshest and highest-quality ingredients for our dishes. While we strive to use organic and locally sourced ingredients whenever possible, it may vary depending on seasonal availability. Rest assured that we prioritize freshness, flavor, and sustainability in our ingredient selection, ensuring a memorable and nourishing dining experience for you.
---
Can I make a reservation for lunch at Joya Kitchen?
Reservations are not required for lunch at Joya Kitchen. We operate on a first-come, first-served basis. However, if you have a large group or a special occasion, feel free to reach out to us, and we'll do our best to accommodate your needs and ensure a seamless dining experience.